Cockroach Control in Santa Rosa
Roach Removal & Extermination Services in Napa, Sonoma & Marin Counties
Cockroaches are common pests—and some of the most difficult to eradicate. Roaches are resilient creatures, and they can survive for up to a month without food and a week without water. Roaches can also live for up to a month without a head! This means that once they have settled in an area, they are likely to stick around for some time.
Although they are often associated with unsanitary conditions, roaches are more of a nuisance than a health hazard. That being said, roaches can spread disease, contaminate food, and make homes and businesses unappealing to visitors.
How to Prevent Roaches in Your Home
Roaches are a pesky problem that can be difficult to eliminate once they have made themselves at home in your property. However, there are several things you can do to prevent them from taking up residence in the first place.
Some tips to help prevent a roach infestation include:
Keep your home clean and tidy
Wipe up spills immediately
Don't leave dishes in the sink overnight
Repair leaky faucets and pipes
Don't leave trash in trashcans overnight
Use trashcans with lids
Don't leave food out overnight
Seal cracks and crevices
Even the cleanest homes can fall victim to a roach infestation, but these tips can help you prevent an infestation. If you notice signs of a roach infestation, such as live or dead roaches, feces, or egg cases, contact We Care Pest Solutions right away for effective roach control services.
If you are dealing with a roach infestation, contact We Care Pest Solutionsat (707) 988-5780for effective cockroach control in Santa Rosa or any of the surrounding areas.
Signs of a Cockroach Infestation in the Home
Cockroach infestations are not only unsightly but also pose health risks and sanitation concerns. Identifying the signs of a cockroach infestation early on is crucial for prompt and effective control. These resilient pests are excellent at hiding in cracks and crevices, making it essential to be vigilant in spotting the warning signs. In this guide, we will outline the key indicators that may signal a cockroach infestation in your home or business.
Signs of a cockroach infestation:
Droppings: Cockroach droppings resemble small, black, or dark brown specks and can often be found in concentrated areas near their hiding spots or along baseboards, countertops, and cabinets.
Unpleasant Odor: An unpleasant, musty odor can be an indicator of a large cockroach population.
Egg Casings: Cockroach egg casings, known as oothecae, are often brown, oval-shaped, and about the size of a fingernail. Finding these casings may indicate an active breeding population.
Visible Roaches: Spotting live cockroaches, especially during daylight hours, suggests a significant infestation.
Damage to Paper and Fabrics: Cockroaches are known to feed on paper, cardboard, and fabrics. Finding chewed or damaged materials can be a sign of their presence.
Smear Marks: Greasy smear marks along walls and surfaces are left behind as cockroaches navigate their surroundings.
Nesting Sites: Cockroaches prefer dark and secluded spaces, so identifying their hiding spots in cracks, crevices, and under appliances is crucial.
Unusual Pet Behavior: Pets may exhibit unusual behavior, such as increased interest in certain areas or attempting to paw at potential hiding spots.
By recognizing these telltale signs of a cockroach infestation, you can take immediate action to address the problem. Swift intervention is essential in preventing the population from growing and spreading. Depending on the severity of the infestation, DIY methods or professional roach control services by We Care Pest Solutions may be required to effectively eradicate these pests and restore a clean, safe living or working environment. Regular sanitation, sealing entry points, and reducing sources of food and water can also help prevent future infestations and keep your home or business cockroach-free.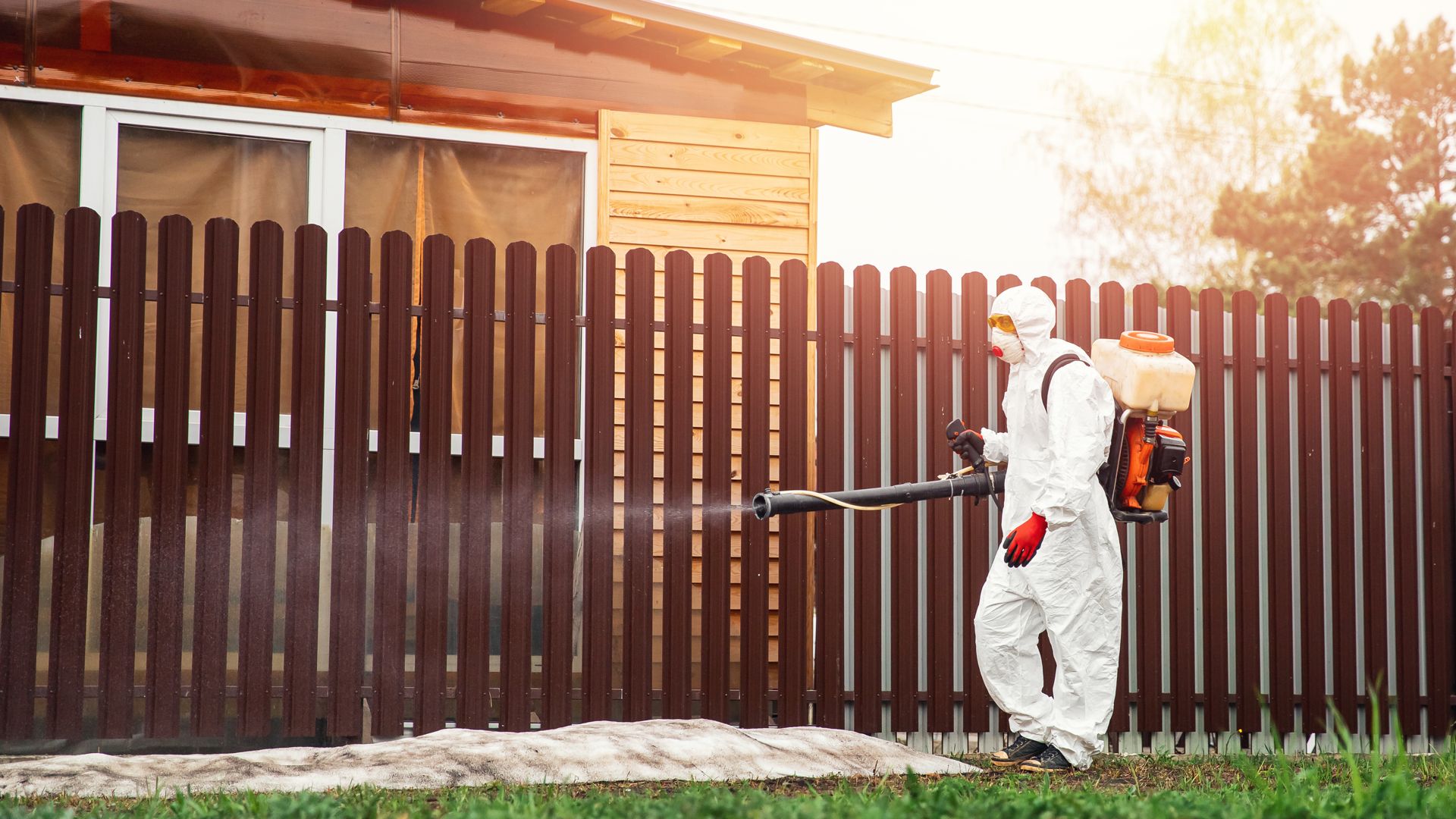 Why Choose us?
Trusted For 25+ Years for A Reason
Ofrecemos Servicios en Español

Nuestro equipo bilingüe se enorgullece de ayudar con servicios en español.

100% Satisfaction Guaranteed

We strive for 100% customer satisfaction with every job we complete.

Safe Solutions for Your Home or Business

Our pest control services minimize risk to your family, pets, and the environment.

Get a Completely Free Estimate

Get started today by giving us a call and requesting a free estimate.
What to Expect During Roach Exterminations
At We Care Pest Solutions, our roach exterminations are performed with care and precision. Our team is highly trained, and all our technicians are licensed and insured.
When we perform a cockroach extermination, we:
Perform a full inspection of your property
Use baits, traps, and sprays to eliminate cockroaches
Conduct a final inspection to ensure the problem has been resolved
We understand that most people don't want to have their property invaded by roaches, and we are committed to providing effective solutions to help you get rid of them once and for all. Our Santa Rosa roach control experts have years of experience and know how to get the job done right.
---
Contact us online or give us a call at (707) 988-5780 to schedule a roach control service in the Santa Rosa area today!
We're Crawling with Great Reviews
Reviews & Testimonials
"Excellent Experience"

Great customer service and quality work.

Wes M.

"Great Job!"

Have used them to eliminate rodent issues in the past they did a great job.

Beth R.

"Happy Customer!"

My neighbors have tall trees with needles and cones so we get a variety of bugs and spiders around my house and yard. With the quarterly service through We Care Pest Solutions, I don't have to worry about any of these pests.

Bobbie P.

"Highly Recommend!"

We Care has been servicing our home, an office property, and a rental for about 18 months. They have followed up diligently, with courtesy and genuine concern for our property.

Maureen M.

"Professional Service"

Professional, on time, and locally owned.

Herlinda H.

"Great Company!"

Super easy company to deal with. Good and fair price.

Jason Z.

"Great Experience!"

They showed up for the estimate on time and gave us an accurate quote for the work that needed to be done. They came back to do the work on time, and were clean and professional.

Shaw K.

"Great Experience!"

Customer service was wonderful: courteous, professional, and friendly.

Andrea H.
Request an Appointment with Our Roach Control Team Today
We Care Pest Solutions is proud to serve the communities of Santa Rosa, Petaluma, Napa, Vallejo, and the surrounding areas. If you are dealing with a cockroach infestation at your home or commercial property, reach out to our team right away for a free estimate.
You can contact us online or by phone at (707) 988-5780. We look forward to providing you with the effective Santa Rosa cockroach control you need!