Santa Rosa Flea Control
Pest Control in Napa, Sonoma & Marin Counties
Fleas are a common problem for pet owners. These tiny pests can make their presence known by jumping onto your clothing or jumping onto your pet. If your pet has fleas, it's important to get rid of them as soon as possible.
At We Care Pest Solutions, we offer effective flea control in Santa Rosa and the surrounding areas. We also offer pest control services for a wide range of other pests, including spiders, wasps, and more.
Flea Control for Bay Area Residents
Fleas include 2,500 species of small, flightless insects that survive as external parasites of mammals and birds, making pet owners common culprits of this pest. Fleas live by consuming blood from their hosts. Adult fleas grow to about 1⁄8 inch long, are usually brown, and have bodies that are "flattened" sideways or narrow, enabling them to move through their host's fur or feathers.
With their ability to jump, fleas can move rapidly between various hosts. Identifying and eliminating a flea infestation can be a challenge. The best way to protect you and your family from a flea infestation is to call the professional flea control experts at We Care Pest Solutions.
Signs of Fleas in Your Home
If you own a cat, dog, or other animal, you might already be constantly on the lookout for signs of fleas. One of the most common ways to tell if fleas have made their way onto your pet and into your home is by noticing your animal constantly scratching or grooming itself. They are doing their best to get rid of the problem on their own, but this will only cause the fleas to jump off the animal and to other areas of your home.
Flea bites are some of the most uncomfortable signs of fleas in your home. Fleas can bite humans, which can result in itchiness, discomfort, and rashes.
Call (707) 988-5780 or contact us online for a free estimate.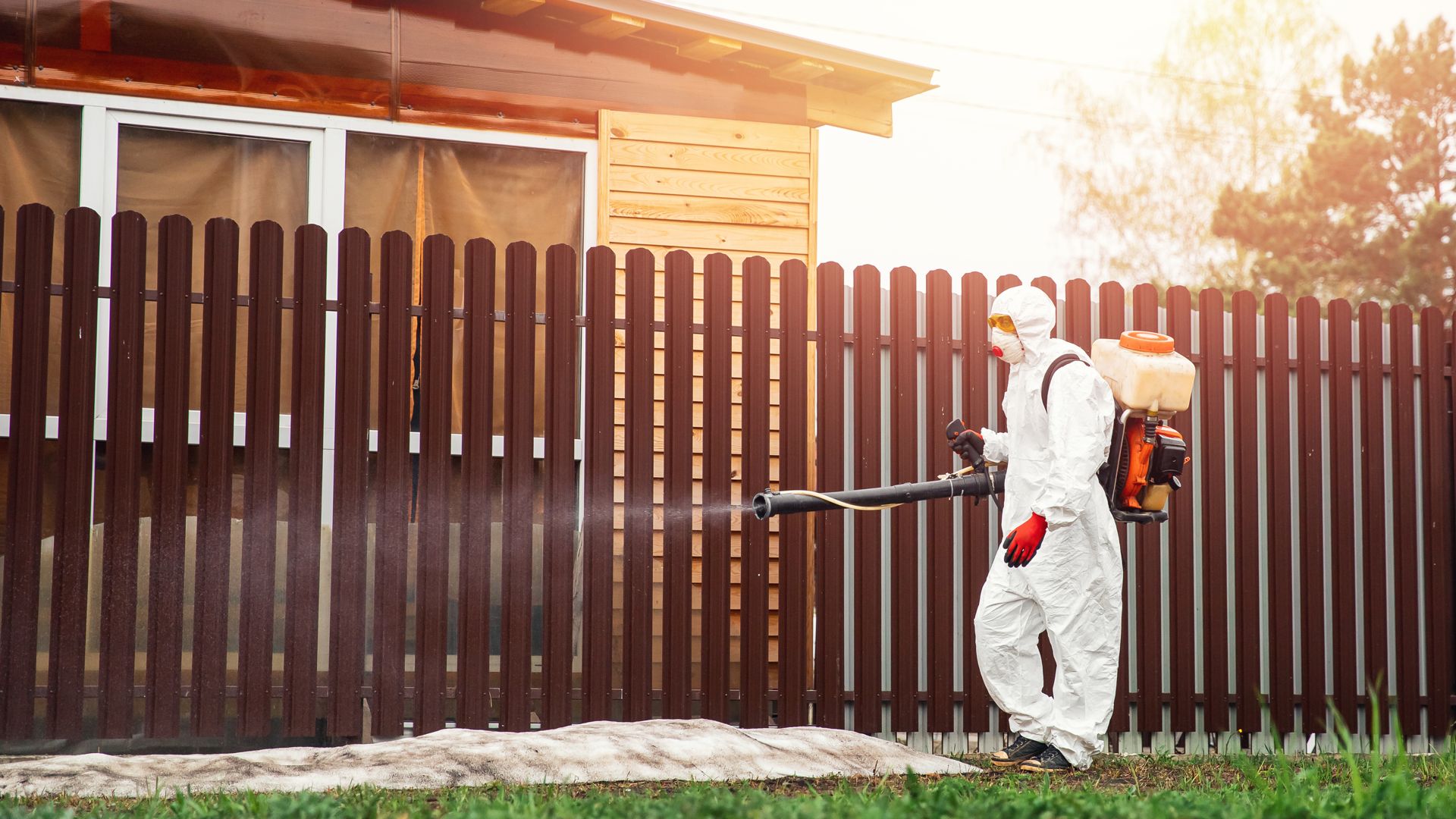 Why Choose us?
Trusted For 25+ Years for A Reason
Ofrecemos Servicios en Español

Nuestro equipo bilingüe se enorgullece de ayudar con servicios en español.

100% Satisfaction Guaranteed

We strive for 100% customer satisfaction with every job we complete.

Safe Solutions for Your Home or Business

Our pest control services minimize risk to your family, pets, and the environment.

Get a Completely Free Estimate

Get started today by giving us a call and requesting a free estimate.
How to Prevent Fleas
While it's important to get rid of fleas as soon as possible, it's also important to take steps to prevent them from coming back.
Below are a few tips for preventing fleas:
Regularly clean your pet's bedding
Brush your pet regularly to remove any fleas or flea eggs that may be on their fur
Keep your pet off areas where other animals may be, such as on lawns or in parks
Keep your pet away from areas where fleas may be, such as grassy areas
Keep your pet off other animals, especially those that may have fleas, such as dogs or cats
Fleas can be a major nuisance for pet owners. While they may not carry disease, they can make your pet uncomfortable. If your pet has fleas, you should get rid of them as soon as possible.
We're Crawling with Great Reviews
Reviews & Testimonials
"Recommend to Friends and Family!"

Within a few weeks of service the ants were not only gone from inside, I have none in the yard or garden area surrounding my house.

Linda M.

"Kind & Helpful"

Did great job of rat removal and seclusion.

Kathleen R.

"Highly Recommend!"

We Care has been servicing our home, an office property, and a rental for about 18 months. They have followed up diligently, with courtesy and genuine concern for our property.

Maureen M.

"Wish I'd Called Sooner!"

Highly, highly recommend! In less than 24 hours they were able to fit us in to take care of a yellow jacket nest tucked away in our wall.

Kevin S.

"Experienced & Professional!"

I can always count on We Care Pest to come out super fast and handle any bug or rodent issue I have at my country property in Bennett Valley.

Mel F.

"Happy Customer!"

My neighbors have tall trees with needles and cones so we get a variety of bugs and spiders around my house and yard. With the quarterly service through We Care Pest Solutions, I don't have to worry about any of these pests.

Bobbie P.

"Great Job!"

Have used them to eliminate rodent issues in the past they did a great job.

Beth R.

"Great Experience!"

Customer service was wonderful: courteous, professional, and friendly.

Andrea H.
Call for a Free Estimate
Whether you need routine pest control or have a pest problem that needs to be taken care of right away, We Care Pest Solutions is here to help. We provide free estimates for all our services, so there's no obligation to you.
We Care Pest Solutions will come and inspect your home to evaluate and prescribe the proper treatment for your flea issue, all while keeping your safety in mind. Once we identify your flea problem and infestation level, we will carry out a thorough treatment plan.
We utilize advanced, eco-friendly treatments that are both powerful and safe for you and your pets. Our treatments offer prolonged flea control by addressing both adult fleas and eggs, keeping your home or business flea-free for 30 days or more.
To learn more about our Santa Rosa flea control services or to schedule an appointment, call (707) 988-5780 or contact us online. Se habla español.
Pest Control FAQ
Frequently Asked Questions
Check out our pest control FAQ to find answers to commonly asked questions. Can't find the answer you need? Give us a call at 707-988-5780 today!