Novato Pest Control Services
Serving the Entire Novato, CA Area
Pests are a common problem in many parts of the country, including the beautiful area of Novato. If you are looking for a reliable pest control service, you can turn to We Care Pest Solutions. Our team is committed to providing superior pest control services to all our customers, whether you have a small problem with a few ants or a major infestation of termites. We use the latest technology and techniques to ensure that your pest problem is resolved quickly and effectively.
Call us at (707) 988-5780 or connect with us online for an estimate. Se habla Español.
Why You Should Hire a Pest Control Professional Instead of Doing It Yourself
If you have a pest problem, you may be tempted to treat it yourself. After all, you have seen bug sprays and traps in stores, so you may think that anyone can get rid of pests. However, pest control is more than just spraying a few chemicals or placing a trap. A truly effective pest control program must include a combination of methods, such as insecticides, baiting, exclusion, sanitation, and habitat modification.
If you have a pest problem, don't try to handle it on your own. Instead, turn to We Care Pest Solutions for professional pest control services.
Signs You Need Pest Control Services
Pest control may seem like a routine service that you only need to call for if you have a current infestation. However, it is important to remember that even a single pest can quickly reproduce and cause a major problem. If you see even one pest, it is a good idea to call for a pest control service as soon as possible.
Here are some signs that you may need pest control services:
You see a few ants, cockroaches, or other small pests.
Your home has been invaded by termites or other large insects.
You see a large number of small bugs.
You find a large insect or insect egg in your food.
You notice a small bug or insect flying around.
Each of these signs could be a single pest, or they could be a sign of a larger problem. For example, a single ant may be a minor problem, but if you see a large number of ants, you may have an infestation on your hands.
If you notice even one of these signs, you should contact one of our pest control professionals for an estimate. We Care Pest Solutions offers estimates and same-day service. We will come to your home or business, inspect the problem, and provide you with a custom pest control plan that fits your needs. We offer both residential and commercial pest control services.
Exclusion, Baiting, and More
At We Care Pest Solutions, we use a combination of methods to effectively control and eliminate pests. Exclusion is one of the most important methods, as it prevents pests from entering your home or business. We can seal off your home or business to prevent pests from getting inside. We can also seal up any cracks or holes that may attract pests.
Our other methods include:
Baiting and insecticides
Sanitation
Habitat modification
We Care Pest Solutions can help you create a pest-free environment. Our team can inspect your property, identify the source of your pest problem, and provide you with an effective solution.
Why Choose Us?
We Care Pest Solutions is a family-owned business that has been serving the Novato area since 1998. We are committed to providing superior pest control services to all our customers. We are also committed to offering the best customer service in the industry.
The benefits of choosing us include:
We offer estimates on most projects.
We offer same-day service by request.
We offer honest and affordable pricing.
We are fully licensed and insured.
We offer eco-friendly pest control solutions.
We are a family-owned business.
We offer discounts.
Give us a call at (707) 988-5780 or contact us online today for an estimate.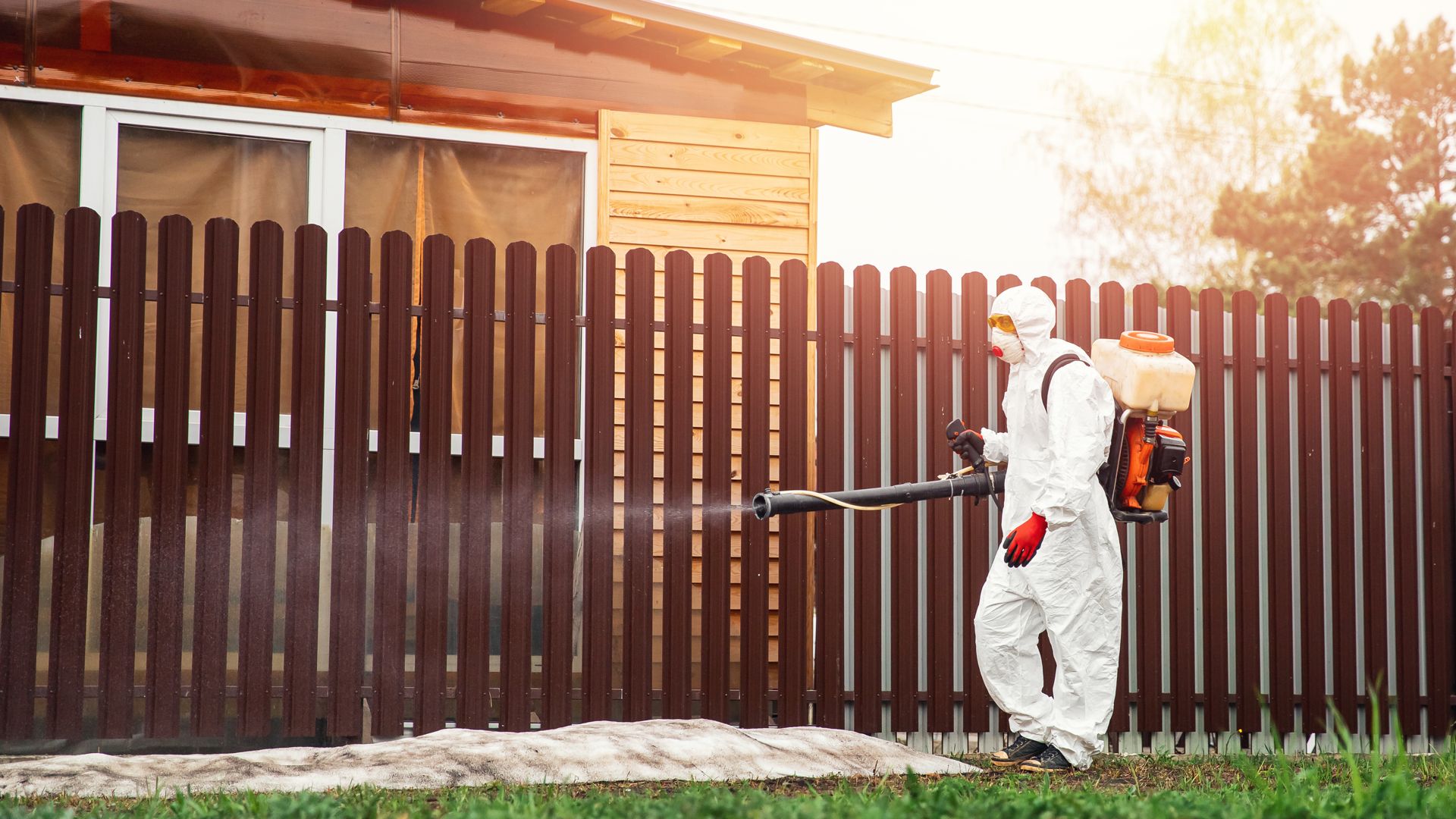 Why Choose us?
Trusted For 25+ Years for A Reason
Ofrecemos Servicios en Español

Nuestro equipo bilingüe se enorgullece de ayudar con servicios en español.

100% Satisfaction Guaranteed

We strive for 100% customer satisfaction with every job we complete.

Safe Solutions for Your Home or Business

Our pest control services minimize risk to your family, pets, and the environment.

Get an Estimate

Get started today by giving us a call and requesting an estimate.
We're Crawling with Great Reviews
Reviews & Testimonials
"Experienced & Professional!"

I can always count on We Care Pest to come out super fast and handle any bug or rodent issue I have at my country property in Bennett Valley.

Mel F.

"Cristian was very cordial and answered my questions perfectly!"

Cristian was very cordial and answered my questions perfectly.

Joann T.

Santa Rosa, CA

"Professional Service"

Professional, on time, and locally owned.

Herlinda H.

"Happy Customer!"

My neighbors have tall trees with needles and cones so we get a variety of bugs and spiders around my house and yard. With the quarterly service through We Care Pest Solutions, I don't have to worry about any of these pests.

Bobbie P.

"Kind & Helpful"

Did great job of rat removal and seclusion.

Kathleen R.

"Recommend to Friends and Family!"

Within a few weeks of service the ants were not only gone from inside, I have none in the yard or garden area surrounding my house.

Linda M.

"Highly Recommend!"

We Care has been servicing our home, an office property, and a rental for about 18 months. They have followed up diligently, with courtesy and genuine concern for our property.

Maureen M.

"Great Company!"

Super easy company to deal with. Good and fair price.

Jason Z.
Pest Control FAQ
Frequently Asked Questions
Check out our pest control FAQ to find answers to commonly asked questions. Can't find the answer you need? Give us a call at 707-988-5780 today!
How do you kill bed bugs?

Step 1: Look for signs of bed bugs. Check for rust-colored stains on sheets or mattresses, dark spots on walls, or small bugs crawling around.

Step 2: Vacuum the area where you found the bed bugs. Use a powerful vacuum cleaner with a hose attachment to suck up the bugs and their eggs.

Step 3: Wash all of your bedding in hot water. This will kill any remaining bugs or eggs.

Step 4: If all else fails, contact a professional pest control company, like We Care Pest Solutions, for bed bug control.

How do you prevent bed bugs?

Bed bugs are small, parasitic insects that feed on the blood of humans and animals. They are most active at night and are often found in mattresses, bedding, and furniture.

To prevent bed bugs, it is important to keep your home clean and free of clutter. Vacuum regularly and wash your bedding in hot water. Inspect your furniture for signs of bed bugs and call a pest control professional if you find them.

How many eggs do bed bugs lay?

Bed bugs lay a lot of eggs. In fact, a female bed bug can lay up to 500 eggs in her lifetime! That's a lot of baby bed bugs.