Windsor Pest Solutions
At We Care Pest Solutions, we understand how frustrating and disruptive a pest infestation can be. That's why we offer top-quality Windsor pest control services to customers throughout Santa Rosa, CA and the surrounding areas. Our team of experienced and knowledgeable pest control specialists have the tools and expertise to effectively eliminate a wide range of pests, including ants, bed bugs, rodents, spiders, and more.
Pest Control Solutions in Windsor, CA
We take a comprehensive approach to pest control, starting with a thorough inspection of your property to identify the source and extent of the infestation. From there, we develop a customized treatment plan that targets your specific pest problem and uses the latest, safest pest control techniques and products available. We are committed to using eco-friendly, non-toxic solutions that are safe for you, your family, and your pets.
Our Windsor pest control services include regular maintenance and prevention programs to ensure that your property remains pest-free in the long-term. We also offer emergency pest control services for those unexpected infestations that require immediate attention.
At We Care Pest Solutions, we are dedicated to providing exceptional customer service and delivering outstanding results. We stand behind our work with a satisfaction guarantee, and we are committed to working closely with you to ensure that all of your pest control needs are met.
If you are in need of Windsor pest control services in Santa Rosa, CA or the surrounding areas, contact We Care Pest Solutions today. We would be happy to provide you with a quote and answer any questions you may have about our services.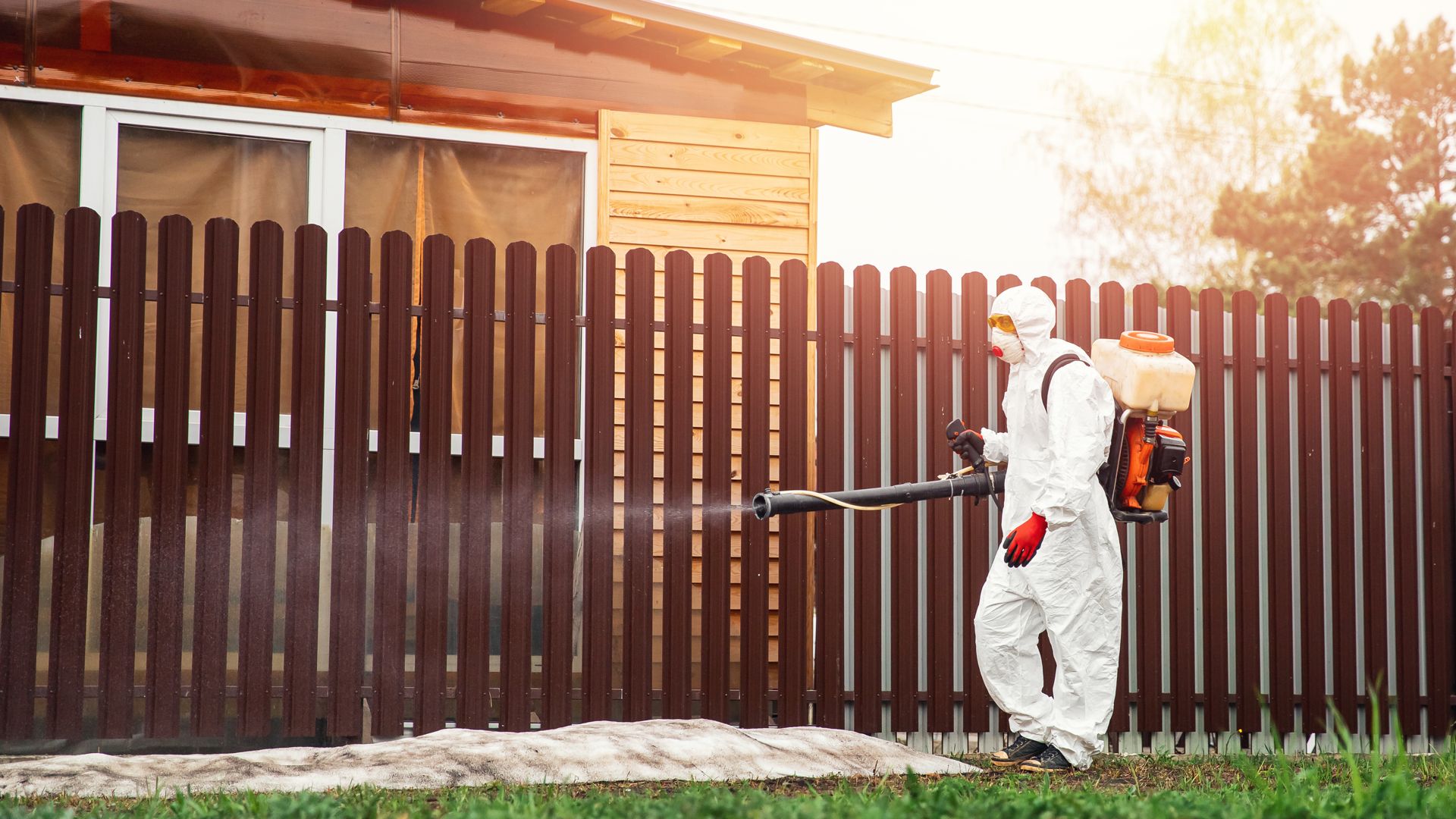 Why Choose us?
Trusted For 25+ Years for A Reason
Ofrecemos Servicios en Español

Nuestro equipo bilingüe se enorgullece de ayudar con servicios en español.

100% Satisfaction Guaranteed

We strive for 100% customer satisfaction with every job we complete.

Safe Solutions for Your Home or Business

Our pest control services minimize risk to your family, pets, and the environment.

Get an Estimate

Get started today by giving us a call and requesting an estimate.
We're Crawling with Great Reviews
Reviews & Testimonials
"Wish I'd Called Sooner!"

Highly, highly recommend! In less than 24 hours they were able to fit us in to take care of a yellow jacket nest tucked away in our wall.

Kevin S.

"Cristian was very cordial and answered my questions perfectly!"

Cristian was very cordial and answered my questions perfectly.

Joann T.

Santa Rosa, CA

"Juan is exceptional. Please give him a raise."

Juan is exceptional. Please give him a raise.

Carol B.

San Rafael, CA

"Recommend to Friends and Family!"

Within a few weeks of service the ants were not only gone from inside, I have none in the yard or garden area surrounding my house.

Linda M.

"Great Experience!"

They showed up for the estimate on time and gave us an accurate quote for the work that needed to be done. They came back to do the work on time, and were clean and professional.

Shaw K.

"Excellent Experience"

Great customer service and quality work.

Wes M.

"Great Experience!"

Customer service was wonderful: courteous, professional, and friendly.

Andrea H.

"Highly Recommend!"

We Care has been servicing our home, an office property, and a rental for about 18 months. They have followed up diligently, with courtesy and genuine concern for our property.

Maureen M.
Pest Control FAQ
Frequently Asked Questions
Check out our pest control FAQ to find answers to commonly asked questions. Can't find the answer you need? Give us a call at 707-988-5780 today!
How do you kill bed bugs?

Step 1: Look for signs of bed bugs. Check for rust-colored stains on sheets or mattresses, dark spots on walls, or small bugs crawling around.

Step 2: Vacuum the area where you found the bed bugs. Use a powerful vacuum cleaner with a hose attachment to suck up the bugs and their eggs.

Step 3: Wash all of your bedding in hot water. This will kill any remaining bugs or eggs.

Step 4: If all else fails, contact a professional pest control company, like We Care Pest Solutions, for bed bug control.

How do you prevent bed bugs?

Bed bugs are small, parasitic insects that feed on the blood of humans and animals. They are most active at night and are often found in mattresses, bedding, and furniture.

To prevent bed bugs, it is important to keep your home clean and free of clutter. Vacuum regularly and wash your bedding in hot water. Inspect your furniture for signs of bed bugs and call a pest control professional if you find them.

How many eggs do bed bugs lay?

Bed bugs lay a lot of eggs. In fact, a female bed bug can lay up to 500 eggs in her lifetime! That's a lot of baby bed bugs.