Petaluma Pest Control Services
Reliable Pest Control Solutions You Can Trust
Pest infestations can be a nuisance and a threat to your wellbeing. Luckily, We Care Pest Solutions is here to provide you with comprehensive pest control services to eliminate unwanted pests from your property. Our team comprises expert technicians who undergo continuous training to master advanced extermination techniques. Using environmentally friendly methods—such as integrated pest management—we eradicate pests while minimizing any risks to humans, pets, non-targeted organisms, and the surrounding ecosystem.
If you're experiencing a pest issue, don't hesitate to contact us immediately. We offer same-day services, and we'll provide you with a free estimate before starting the process. Our company is dedicated to achieving 100% customer satisfaction, and we go the extra mile to ensure that our clients are fully happy with our work.
Give us a call at (707) 988-5780 or contact us online to schedule an appointment today.
Common Types of Pest Infestations in Petaluma
Pest infestations are a common problem in Petaluma and the entire Bay Area. From rats and mice to wasps and other insects, there are various types of pest infestations that can cause significant damage to homes and businesses.
The most common types of pest infestations in Petaluma include:
Rodents
Termites
Bed bugs
Hornets and wasps
Ants
Cockroaches
Fleas
Mosquitoes
Spiders
All these pests can be difficult to manage without professional help from a licensed exterminator. Additionally, some of these pests can cause injuries and health problems, so it's important to get rid of them as soon as possible before they become a more serious issue.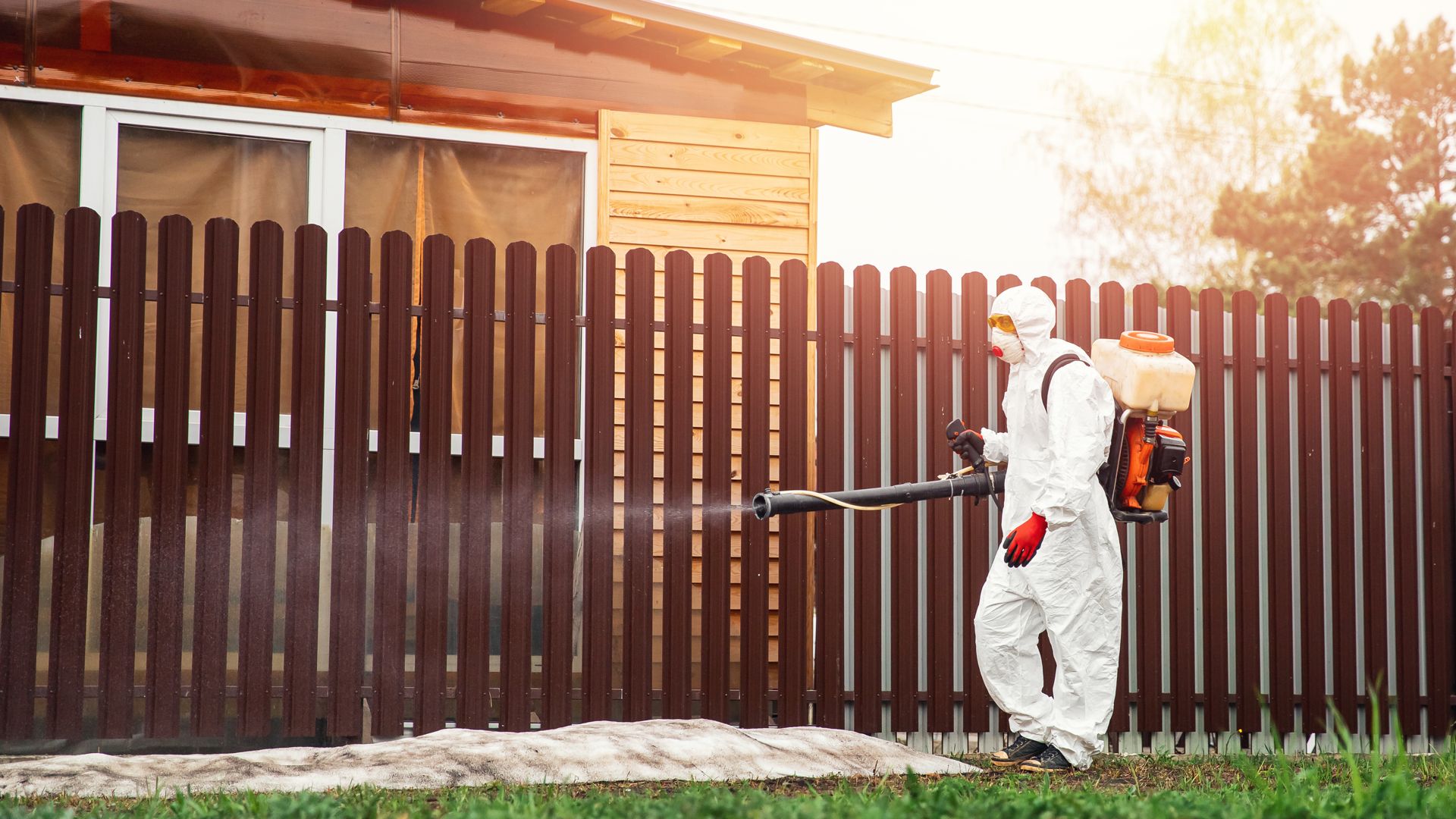 Why Choose us?
Trusted For 25+ Years for A Reason
Ofrecemos Servicios en Español

Nuestro equipo bilingüe se enorgullece de ayudar con servicios en español.

100% Satisfaction Guaranteed

We strive for 100% customer satisfaction with every job we complete.

Safe Solutions for Your Home or Business

Our pest control services minimize risk to your family, pets, and the environment.

Get a Completely Free Estimate

Get started today by giving us a call and requesting a free estimate.
How Does We Care Pest Solutions Eradicate & Prevent Pests?
At We Care Pest Solutions, we utilize a variety of proven techniques to effectively rid your home or business of unwanted pests, as well as prevent future infestations. Our primary service involves integrated pest management (IPM), a multifaceted pest control method that uses various targeted approaches to eliminate pests and ensure that they don't come back.
Our Petaluma pest control services are:
Highly effective
Completely customizable
Environmentally friendly
Low risk for humans, pets, and non-targeted organisms
Backed by scientific research
Whether you are dealing with a small infestation or have a massive pest problem, our team is ready to help. We can create a customized pest control plan based on the type of infestation you have, the scope of the problem, the size of your property, the area in which you live, and other relevant factors. Then, we'll get right to work eliminating pests from your property.
We're Crawling with Great Reviews
Reviews & Testimonials
"Professional Service"

Professional, on time, and locally owned.

Herlinda H.

"Kind & Helpful"

Did great job of rat removal and seclusion.

Kathleen R.

"Recommend to Friends and Family!"

Within a few weeks of service the ants were not only gone from inside, I have none in the yard or garden area surrounding my house.

Linda M.

"Experienced & Professional!"

I can always count on We Care Pest to come out super fast and handle any bug or rodent issue I have at my country property in Bennett Valley.

Mel F.

"Excellent Experience"

Great customer service and quality work.

Wes M.

"Wish I'd Called Sooner!"

Highly, highly recommend! In less than 24 hours they were able to fit us in to take care of a yellow jacket nest tucked away in our wall.

Kevin S.

"Great Experience!"

They showed up for the estimate on time and gave us an accurate quote for the work that needed to be done. They came back to do the work on time, and were clean and professional.

Shaw K.

"Great Company!"

Super easy company to deal with. Good and fair price.

Jason Z.
Call Today for Quality Pest Control in Petaluma
Our Bay Area-based team has been providing top-quality pest management services since 1998, earning a reputation for high-quality service and outstanding customer care. With more than 25 years of industry experience, we have honed our skills in handling all types of infestations, including those that have proven challenging to other pest control providers. At We Care Pest Solutions, we are passionate about serving our community and delivering the best pest management services available. That's why we stand behind everything we do with our customer satisfaction guarantee!
Our customers include residential and commercial property owners, such as homeowners, apartment managers, grocery and retail store owners, restaurateurs, hotel managers, and more. We offer same-day service for most jobs and can provide you with a free estimate so you know what to expect before we begin any work.
Contact us online or call (707) 988-5780 today to get started.
Pest Control FAQ
Frequently Asked Questions
Check out our pest control FAQ to find answers to commonly asked questions. Can't find the answer you need? Give us a call at 707-988-5780 today!
How do you kill bed bugs?

Step 1: Look for signs of bed bugs. Check for rust-colored stains on sheets or mattresses, dark spots on walls, or small bugs crawling around.

Step 2: Vacuum the area where you found the bed bugs. Use a powerful vacuum cleaner with a hose attachment to suck up the bugs and their eggs.

Step 3: Wash all of your bedding in hot water. This will kill any remaining bugs or eggs.

Step 4: If all else fails, contact a professional pest control company, like We Care Pest Solutions, for bed bug control.

How do you prevent bed bugs?

Bed bugs are small, parasitic insects that feed on the blood of humans and animals. They are most active at night and are often found in mattresses, bedding, and furniture.

To prevent bed bugs, it is important to keep your home clean and free of clutter. Vacuum regularly and wash your bedding in hot water. Inspect your furniture for signs of bed bugs and call a pest control professional if you find them.

How many eggs do bed bugs lay?

Bed bugs lay a lot of eggs. In fact, a female bed bug can lay up to 500 eggs in her lifetime! That's a lot of baby bed bugs.