Santa Rosa Ant Control
Fast, Effective Treatment for Ants in Napa, Sonoma & Marin Counties
Ants are some of the most persistent pests around, and they can be incredibly difficult to remove. While a few ants may not be a big deal, a colony of ants can quickly become a major problem. Not only do they cause damage to your property, but they can also pose a health hazard to you and your family if the infestation is severe enough.
At We Care Pest Solutions, we specialize in comprehensive pest control services, including ant control. Our team has more than 25 years of experience in the industry, and we have the expertise to safely and effectively remove any ant infestation. Don't let the ants take over your home—contact us for fast and effective ant control.
Signs You Have an Ant Infestation
There are several ways to determine if you are dealing with an ant infestation. If you have noticed a trail of ants or a large number of live ants, it is likely that many more are nearby or on their way. You might also notice their pathways leading into and around your home. Ants tend to head toward food sources, so the kitchen is a common place to see ant trails.
Depending on the species of ant, some nests can look like small piles of dirt. Other ants like to make their homes within the walls of structures. A professional pest control company, like We Care Pest Solutions, will know what to look for and where to look to diagnose an ant control issue.
You may have an infestation if you find ants in areas of your home where they aren't supposed to be, such as in the kitchen or bathroom. You may also find that there are ant trails leading to food or water sources. If you see ants carrying small particles of food or liquid back to their nests, that's another sign that you have an infestation. You may also see ant eggs or larvae or even ant corpses.
Contact us at (707) 988-5780 to schedule a free estimate!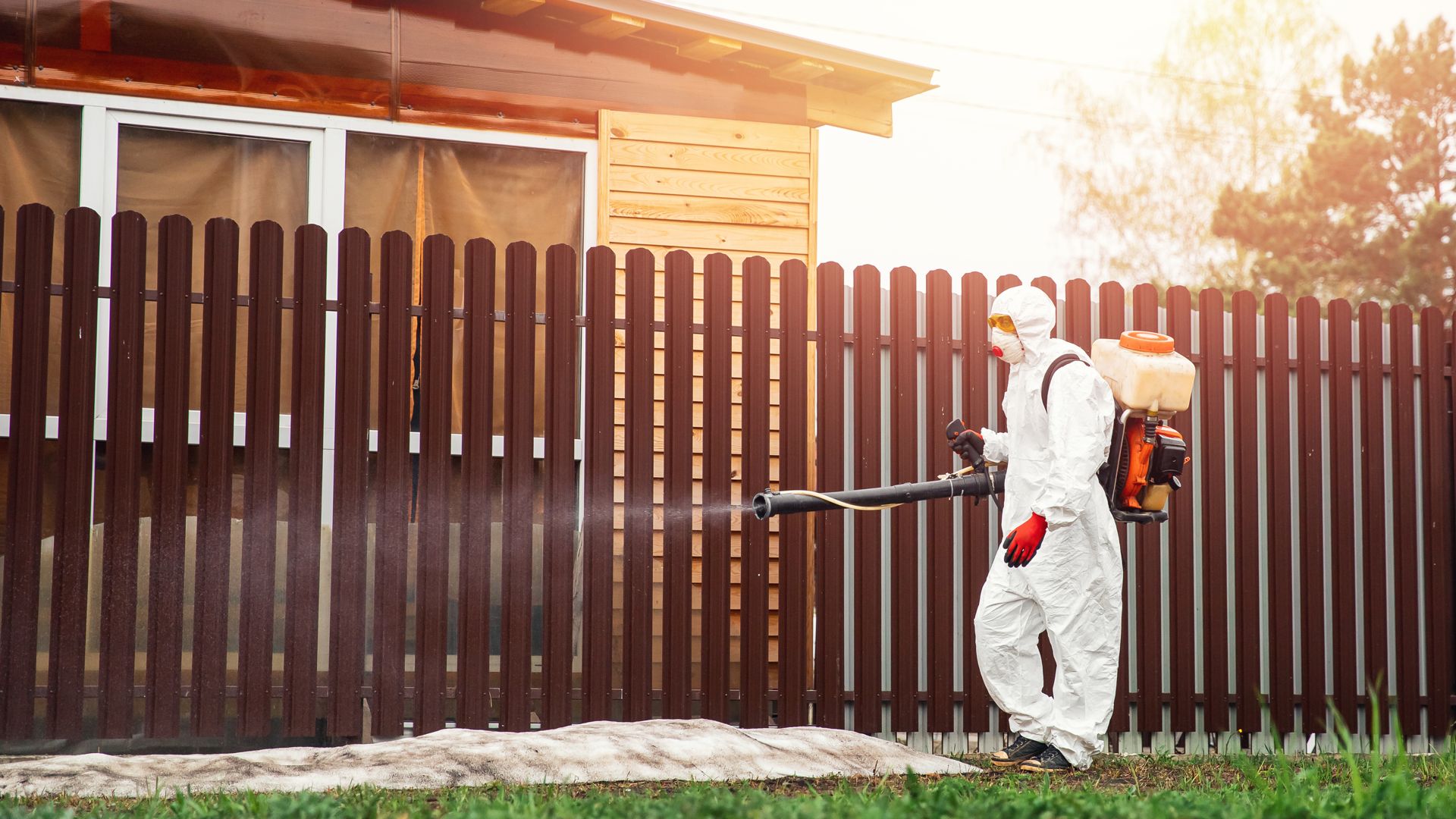 Why Choose us?
Trusted For 25+ Years for A Reason
Ofrecemos Servicios en Español

Nuestro equipo bilingüe se enorgullece de ayudar con servicios en español.

100% Satisfaction Guaranteed

We strive for 100% customer satisfaction with every job we complete.

Safe Solutions for Your Home or Business

Our pest control services minimize risk to your family, pets, and the environment.

Get a Completely Free Estimate

Get started today by giving us a call and requesting a free estimate.
Common Types of Ants in California
Some of the most common types of ants in California include:
Carpenter ants
Fire ants
Argentine ants
Pharaoh ants
Pavement ants
The first step to getting rid of ants is to identify the type of ant you're dealing with. Our Santa Rosa ant control experts can help you figure out what kind of ant you're dealing with, and we can create a customized treatment plan that works.
We're Crawling with Great Reviews
Reviews & Testimonials
"Kind & Helpful"

Did great job of rat removal and seclusion.

Kathleen R.

"Professional Service"

Professional, on time, and locally owned.

Herlinda H.

"Great Company!"

Super easy company to deal with. Good and fair price.

Jason Z.

"Experienced & Professional!"

I can always count on We Care Pest to come out super fast and handle any bug or rodent issue I have at my country property in Bennett Valley.

Mel F.

"Great Experience!"

They showed up for the estimate on time and gave us an accurate quote for the work that needed to be done. They came back to do the work on time, and were clean and professional.

Shaw K.

"Happy Customer!"

My neighbors have tall trees with needles and cones so we get a variety of bugs and spiders around my house and yard. With the quarterly service through We Care Pest Solutions, I don't have to worry about any of these pests.

Bobbie P.

"Excellent Experience"

Great customer service and quality work.

Wes M.

"Great Experience!"

Customer service was wonderful: courteous, professional, and friendly.

Andrea H.
Call for Same-Day Ant Control
Ants are smart and resilient insects that many Bay Area homeowners encounter on a regular basis. While noticing a few ants in your backyard is typically not a big deal, once they have identified a food source or favorable conditions in your home, the real problem begins.
Ants can communicate with other ants in their colony by leaving pheromone trails for more to follow. While you feel you might have got the job done by sweeping or wiping away a trail of ants, more are likely on their way to your home from a nearby nest.
If you're dealing with ants, you need professional help as soon as possible. At We Care Pest Solutions, we offer same-day appointments and same-day service. Don't wait to get rid of the ants at your home or commercial property—contact us today.
Trust the Ant Control Experts at We Care Pest Solutions
The technicians at We Care Pest Solutions are highly trained in various ant control methods. We first inspect your home or structure, identify the species of ant you are having issues with, and then prescribe a treatment solution and recommendations to help reduce or eliminate the issue.
We create a specialized solution for your unique situation, ranging from botanicals and baits to non-repellents. We are confident in our effective ant treatments for Bay Area residents and stand behind everything we do with our customer satisfaction guarantee.
To schedule ant control services in Santa Rosa or the nearby areas, call We Care Pest Solutions at (707) 988-5780 or contact us online.
Pest Control FAQ
Frequently Asked Questions
Check out our pest control FAQ to find answers to commonly asked questions. Can't find the answer you need? Give us a call at 707-988-5780 today!