Pest Control in Vallejo
Lasting Pest Control Solutions for All Types of Infestations
At We Care Pest Solutions, we understand that a clean, pest-free home or business is important. All pests are frustrating to deal with, and some can carry diseases that can potentially harm your family, your customers, and your employees. Having certain pests, such as rats or cockroaches, at your place of business can negatively impact your reputation, and others can even cause thousands of dollars in structural damage to your property.
If you're dealing with an infestation, call We Care Pest Solutions for quality pest control in Vallejo and the surrounding areas. Since 1998, we have been the Bay Area's trusted choice for affordable and effective extermination services. Our team can devise a custom solution to target unwanted pests on your property, as well as implement a prevention plan to inhibit future infestations before they start.
For more information or to schedule a free estimate, call (707) 988-5780 or contact us online. Se habla español.
Our Pest Control Process
At We Care Pest Solutions, we utilize a pest control method known as integrated pest management, or IPM. IPM is a holistic approach to pest control that employs a variety of tried-and-tested techniques to tackle pest infestations safely and efficiently.
The ultimate objective of IPM is to establish long-term pest prevention through a combination of methods, such as:
Biological control
Habitat management
Environmental manipulation
Chemical control (pesticides)
The use of pesticides is only recommended when a thorough assessment determines it is an absolute necessity. Our products are eco-friendly and designed to minimize risk to humans, non-targeted organisms (such as pets), and the environment.
At We Care Pest Solutions, we proudly offer comprehensive integrated pest management services to both residential and commercial customers throughout Napa, Sonoma, and Marin Counties. Our approach involves the utilization of multiple effective pest control techniques, resulting in the successful treatment of pests and the prevention of future infestations.
In addition to integrated pest management, we also offer bi-monthly pest control services, crawlspace cleanup, tent fumigation, and bioremediation for commercial properties.
Give us a call or contact us online today to learn more.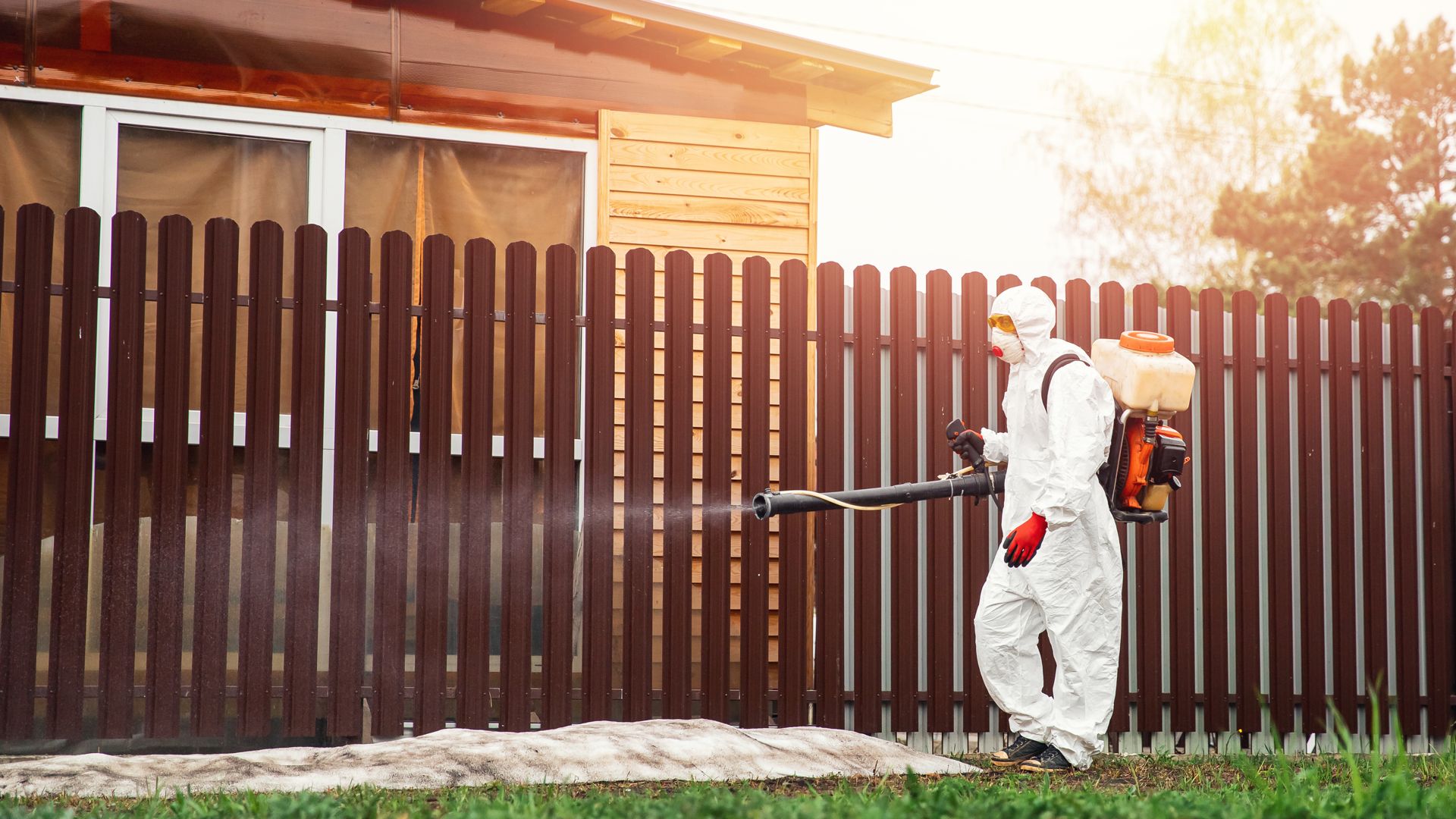 Why Choose us?
Trusted For 25+ Years for A Reason
Ofrecemos Servicios en Español

Nuestro equipo bilingüe se enorgullece de ayudar con servicios en español.

100% Satisfaction Guaranteed

We strive for 100% customer satisfaction with every job we complete.

Safe Solutions for Your Home or Business

Our pest control services minimize risk to your family, pets, and the environment.

Get a Completely Free Estimate

Get started today by giving us a call and requesting a free estimate.
Types of Infestations We Handle
Our Vallejo pest control experts have extensive experience and receive ongoing training to ensure that they are always equipped to handle any type of pest problem, big or small.
Our team can take care of any infestation you are facing, including but not limited to:
Rodents
Termites
Bed bugs
Hornets and wasps
Ants
Cockroaches
Fleas
Mosquitoes
Spiders
It's important that you schedule professional pest control services at the first sign of a problem. If you've noticed droppings, nests or nesting materials, webs, chewed food packaging, damaged wooden structures or furniture, itchy bites or rashes, excessive pest sightings, or any other signs of an infestation, call We Care Pest Solutions right away. We offer same-day services and free estimates, so you always know what to expect before we begin.
We're Crawling with Great Reviews
Reviews & Testimonials
"Excellent Experience"

Great customer service and quality work.

Wes M.

"Highly Recommend!"

We Care has been servicing our home, an office property, and a rental for about 18 months. They have followed up diligently, with courtesy and genuine concern for our property.

Maureen M.

"Experienced & Professional!"

I can always count on We Care Pest to come out super fast and handle any bug or rodent issue I have at my country property in Bennett Valley.

Mel F.

"Recommend to Friends and Family!"

Within a few weeks of service the ants were not only gone from inside, I have none in the yard or garden area surrounding my house.

Linda M.

"Great Experience!"

They showed up for the estimate on time and gave us an accurate quote for the work that needed to be done. They came back to do the work on time, and were clean and professional.

Shaw K.

"Kind & Helpful"

Did great job of rat removal and seclusion.

Kathleen R.

"Great Company!"

Super easy company to deal with. Good and fair price.

Jason Z.

"Happy Customer!"

My neighbors have tall trees with needles and cones so we get a variety of bugs and spiders around my house and yard. With the quarterly service through We Care Pest Solutions, I don't have to worry about any of these pests.

Bobbie P.
Schedule a Pest Control Service in Vallejo with We Care Pest Solutions Today
Our team is ready to help you eradicate pests from your home or business with top-quality pest control services in Vallejo. We are committed to complete customer satisfaction and will do whatever we can to make sure that you are happy with our work and the results you receive.
Find out why customers throughout the Bay Area have consistently rated us as one of the top pest control companies around—get in touch with us today to schedule an appointment with our friendly and professional team!
You can reach us online here on our website or by phone at (707) 988-5780.
Pest Control FAQ
Frequently Asked Questions
Check out our pest control FAQ to find answers to commonly asked questions. Can't find the answer you need? Give us a call at 707-988-5780 today!
How do you kill bed bugs?

Step 1: Look for signs of bed bugs. Check for rust-colored stains on sheets or mattresses, dark spots on walls, or small bugs crawling around.

Step 2: Vacuum the area where you found the bed bugs. Use a powerful vacuum cleaner with a hose attachment to suck up the bugs and their eggs.

Step 3: Wash all of your bedding in hot water. This will kill any remaining bugs or eggs.

Step 4: If all else fails, contact a professional pest control company, like We Care Pest Solutions, for bed bug control.

How do you prevent bed bugs?

Bed bugs are small, parasitic insects that feed on the blood of humans and animals. They are most active at night and are often found in mattresses, bedding, and furniture.

To prevent bed bugs, it is important to keep your home clean and free of clutter. Vacuum regularly and wash your bedding in hot water. Inspect your furniture for signs of bed bugs and call a pest control professional if you find them.

How many eggs do bed bugs lay?

Bed bugs lay a lot of eggs. In fact, a female bed bug can lay up to 500 eggs in her lifetime! That's a lot of baby bed bugs.