Your Partner in Integrated Pest Management
Integrated Pest Management is an approach to managing pests in homes, buildings, and landscapes using proactive, preventative, knowledge-based, and low-risk methods. Contact us today to learn more!
our Pest Control Services
How Can We Help You?
Our General Pest Control Services
At We Care Pest Solutions, we offer a full range of pest control services designed to address a wide variety of different types of infestations. We also offer integrated pest management to prevent future infestations and stop pests from returning.
Our general pest control services include:
Residential pest control
Integrated pest management
Bi-monthly, eco-friendly pest control services
We utilize proven techniques to eliminate pests without putting people, pets, or properties at risk. Our team receives extensive, ongoing training and always follows the strictest safety standards for your peace of mind.
We offer pest control services for the following types of pests:
No matter the type of pest you are dealing with or the scale of the infestation, We Care Pest Solutions can help. Get in touch with us today to schedule an appointment.
Request an Appointment
Send us a message or give us a call to see how we can help.
What Is Integrated Pest Management?
Integrated pest management, or IPM, is a pest control strategy that combines an array of proven techniques to combat all types of infestations safely and effectively. The goal of IPM is to provide long-term pest prevention through the use of biological control, habitat management, environmental manipulation, and other widely accepted methods. With IPM, pesticides may be used, but only when a thorough assessment determines that such methods are absolutely necessary.
At We Care Pest Solutions, we offer integrated pest management for residential and commercial properties throughout Napa, Sonoma, and Marin Counties. Our targeted approach minimizes risks to humans, pets, the environment, and beneficial organisms while effectively treating pests and preventing future infestations. By using a combination of effective pest control methods, we can help you manage pests at your home or business—with long-lasting results.
Schedule an Appointment with Our Pest Control Experts Today
Whether you currently have an infestation or want to schedule ongoing, bi-monthly pest control services, We Care Pest Solutions can help. We strive for 100% customer satisfaction and stand behind everything we do. We want to prove that "We Care" is more than just a name—it's our core philosophy. When you choose our team for pest control services in Santa Rosa or the nearby areas, you can count on us to provide the fast, reliable solutions you need and the quality customer care you deserve.
Throughout our years in business, we have served tens of thousands of customers throughout Napa, Sonoma, and Marin Counties, earning countless five-star reviews. If you need a pest control expert to rid your home or business of an infestation, trust the expertise of We Care Pest Solutions!
Give us a call at (707) 988-5780 or contact us online to request a free estimate. Se habla español.
Ofrecemos Servicios en Español

Nuestro equipo bilingüe se enorgullece de ayudar con servicios en español.

100% Satisfaction Guaranteed

We strive for 100% customer satisfaction with every job we complete.

Safe Solutions for Your Home or Business

Our pest control services minimize risk to your family, pets, and the environment.

Get a Completely Free Estimate

Get started today by giving us a call and requesting a free estimate.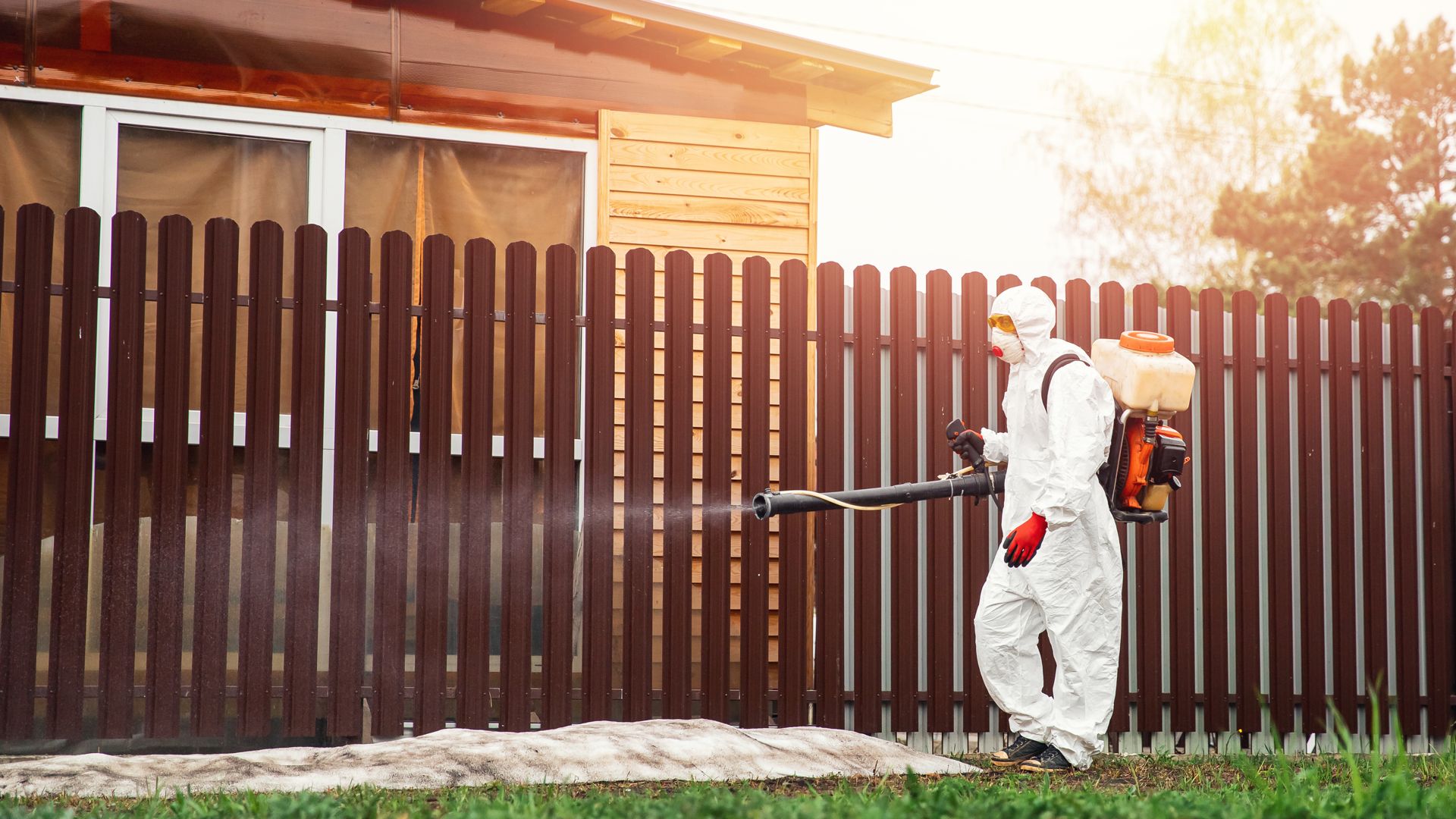 Hear From Our Happy Customers
Reviews & Testimonials
At We Care Pest Solutions, your satisfaction is our top priority! See for yourself what our customers have to say about working with us.
"Great Job!"

Have used them to eliminate rodent issues in the past they did a great job.

Beth R.

"Great Company!"

Super easy company to deal with. Good and fair price.

Jason Z.

"Recommend to Friends and Family!"

Within a few weeks of service the ants were not only gone from inside, I have none in the yard or garden area surrounding my house.

Linda M.

"Great Experience!"

Customer service was wonderful: courteous, professional, and friendly.

Andrea H.

"Highly Recommend!"

We Care has been servicing our home, an office property, and a rental for about 18 months. They have followed up diligently, with courtesy and genuine concern for our property.

Maureen M.

"Happy Customer!"

My neighbors have tall trees with needles and cones so we get a variety of bugs and spiders around my house and yard. With the quarterly service through We Care Pest Solutions, I don't have to worry about any of these pests.

Bobbie P.

"Kind & Helpful"

Did great job of rat removal and seclusion.

Kathleen R.

"Excellent Experience"

Great customer service and quality work.

Wes M.