Santa Rosa Pest Control Services
Pest Management Experts Serving Santa Rosa and Its Surrounding Areas
Pests are a nuisance to have around the home, but they can also pose a serious health risk to you and your family. At We Care Pest Solutions, we are dedicated to helping you get rid of pests and protect your home. Our team has more than 20 years of experience in the pest control industry, and we are fully licensed and insured. We offer quality services at affordable rates.
If you are looking for help with a pest problem in Santa Rosa, give us a call at (707) 988-5780 or send us a message online to request an estimate.
Professional Pest Control Services in Santa Rosa
Pests can be a major problem for homeowners, businesses, and commercial property owners. That is why it is important to have professional pest control experts protecting your property in Santa Rosa. At We Care Pest Solutions, we offer a range of services to help you get rid of pests and protect your home, business, or commercial property.
We offer services for the following types of pests in Santa Rosa:
Termites
Bed Bugs
Ants
Fleas
Spiders
Cockroaches
Hornets & Wasps
Mosquitoes
We also offer bioremediation, tent fumigation, and crawlspace cleanup services.
Need Help Solving a Pest Problem in Santa Rosa? Contact We Care Pest Solutions for aN Estimate Today!
Our Santa Rosa pest control team at We Care Pest Solutions is fully prepared to efficiently eliminate all types of pests, while also implementing preventive measures to ensure they do not return. Our services cater to both residential and commercial customers in the Santa Rosa area, including single-family homes, apartment buildings, retail stores, wineries, restaurants, hotels, healthcare facilities, schools, and more.
Serving Santa Rosa and neighboring communities since 1998, our extensive experience enables us to handle any infestation with utmost care. Above all, we prioritize the satisfaction of our customers, and if ever unsatisfied, we will go the extra mile to make it right.
Request an estimate today! Call our Santa Rosa pest control experts at (707) 988-5780 or contact us online.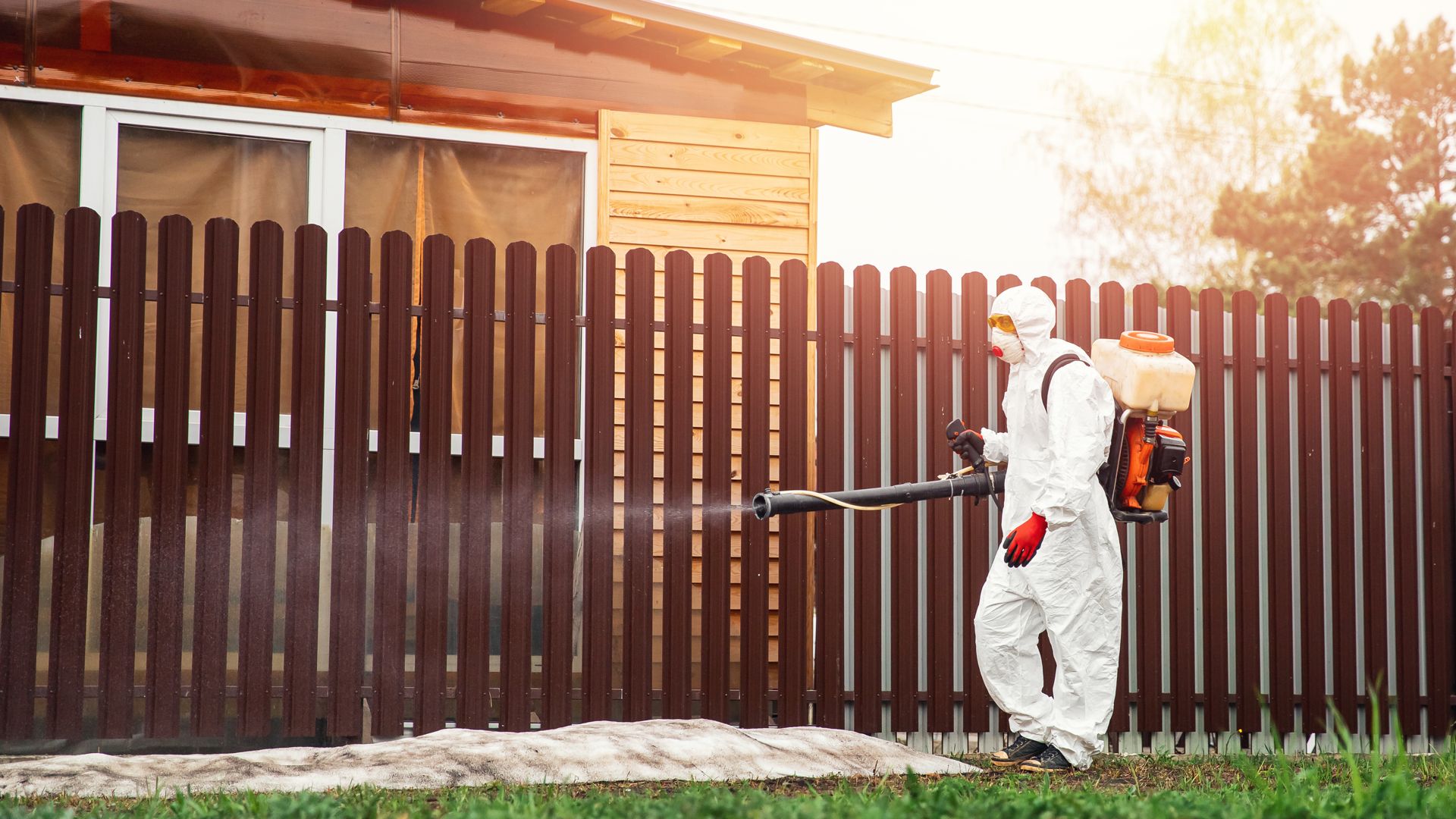 Why Choose us?
Trusted For 25+ Years for A Reason
Ofrecemos Servicios en Español

Nuestro equipo bilingüe se enorgullece de ayudar con servicios en español.

100% Satisfaction Guaranteed

We strive for 100% customer satisfaction with every job we complete.

Safe Solutions for Your Home or Business

Our pest control services minimize risk to your family, pets, and the environment.

Get an Estimate

Get started today by giving us a call and requesting an estimate.
We're Crawling with Great Reviews
Reviews & Testimonials
"Great Company!"

Super easy company to deal with. Good and fair price.

Jason Z.

"Highly Recommend!"

We Care has been servicing our home, an office property, and a rental for about 18 months. They have followed up diligently, with courtesy and genuine concern for our property.

Maureen M.

"Cristian was very cordial and answered my questions perfectly!"

Cristian was very cordial and answered my questions perfectly.

Joann T.

Santa Rosa, CA

"Great Job!"

Have used them to eliminate rodent issues in the past they did a great job.

Beth R.

"Experienced & Professional!"

I can always count on We Care Pest to come out super fast and handle any bug or rodent issue I have at my country property in Bennett Valley.

Mel F.

"Happy Customer!"

My neighbors have tall trees with needles and cones so we get a variety of bugs and spiders around my house and yard. With the quarterly service through We Care Pest Solutions, I don't have to worry about any of these pests.

Bobbie P.

"Professional Service"

Professional, on time, and locally owned.

Herlinda H.

"Kind & Helpful"

Did great job of rat removal and seclusion.

Kathleen R.
Pest Control FAQ
Frequently Asked Questions
Check out our pest control FAQ to find answers to commonly asked questions. Can't find the answer you need? Give us a call at 707-988-5780 today!
How do you kill bed bugs?

Step 1: Look for signs of bed bugs. Check for rust-colored stains on sheets or mattresses, dark spots on walls, or small bugs crawling around.

Step 2: Vacuum the area where you found the bed bugs. Use a powerful vacuum cleaner with a hose attachment to suck up the bugs and their eggs.

Step 3: Wash all of your bedding in hot water. This will kill any remaining bugs or eggs.

Step 4: If all else fails, contact a professional pest control company, like We Care Pest Solutions, for bed bug control.

How do you prevent bed bugs?

Bed bugs are small, parasitic insects that feed on the blood of humans and animals. They are most active at night and are often found in mattresses, bedding, and furniture.

To prevent bed bugs, it is important to keep your home clean and free of clutter. Vacuum regularly and wash your bedding in hot water. Inspect your furniture for signs of bed bugs and call a pest control professional if you find them.

How many eggs do bed bugs lay?

Bed bugs lay a lot of eggs. In fact, a female bed bug can lay up to 500 eggs in her lifetime! That's a lot of baby bed bugs.