Crawlspace Clean Up Services in Santa Rosa
Proudly Serving
Napa, Sonoma, and Marin Counties and the Bay Area
Are traces of a rodent infestation still lingering in your home? The urine, feces, and carcasses of rodents can be as big of a problem as the infestation itself.
Following pest removal, many homeowners choose attic insulation removal and other rodent cleanup services. This restores your property to a clean and sanitary condition, and helps prevent future infestations.
We Care Pest Solutions provides rodent cleanup services for property owners in Bay Area counties to ensure proper removal and disposal of debris and contaminated materials left behind by rodent infestations. Our trained technicians, professional tools, and effective methods will ensure your attic or crawlspace is free of pests and any other traces of their presence.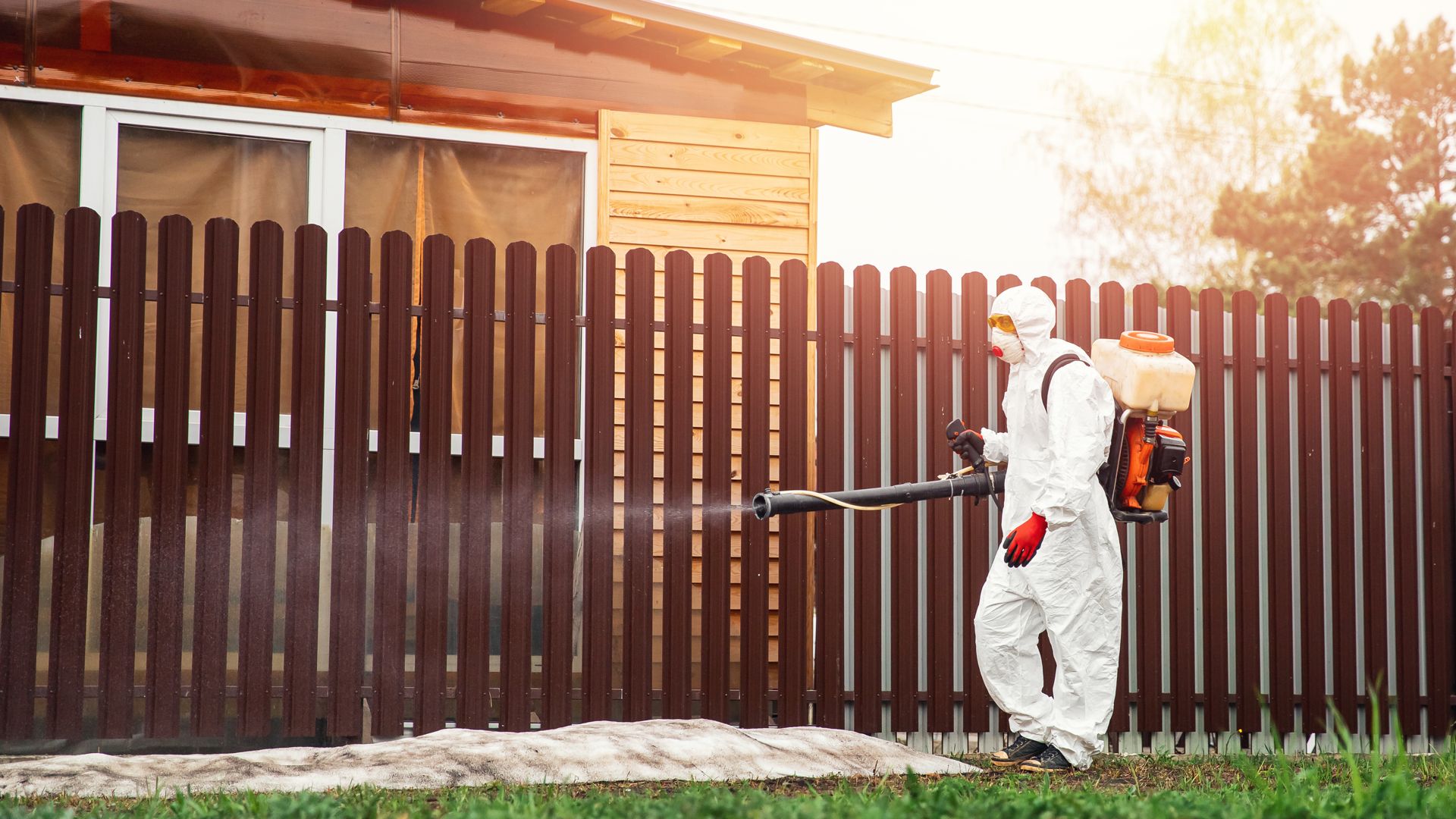 Why Choose us?
Trusted For 25+ Years for A Reason
Ofrecemos Servicios en Español

Nuestro equipo bilingüe se enorgullece de ayudar con servicios en español.

100% Satisfaction Guaranteed

We strive for 100% customer satisfaction with every job we complete.

Safe Solutions for Your Home or Business

Our pest control services minimize risk to your family, pets, and the environment.

Get a Completely Free Estimate

Get started today by giving us a call and requesting a free estimate.
Rodent Clean Up Services for Your Home
Rodents, rats, and mice choose to nest in crawlspaces, walls, and attics because the areas are usually warm, safe from predators, and provide access points to food and water via pipes and holes. In addition, your insulation can make the perfect nesting material for rodents.
While you won't always see the rodents hiding in these places, you might begin to notice the sounds and smells of this common pest problem.
Not only are rat and mice infestations accompanied by unpleasant odors, their urine and feces come filled with bacteria that can threaten the health of you and your family. Without the proper training, removing soiled insulation and debris can lead to dangerous illness and diseases. It is important to trust the professionals with such a hazardous process to ensure your crawlspace clean out job is done correctly.
We're Crawling with Great Reviews
Reviews & Testimonials
"Highly Recommend!"

We Care has been servicing our home, an office property, and a rental for about 18 months. They have followed up diligently, with courtesy and genuine concern for our property.

Maureen M.

"Professional Service"

Professional, on time, and locally owned.

Herlinda H.

"Great Experience!"

Customer service was wonderful: courteous, professional, and friendly.

Andrea H.

"Experienced & Professional!"

I can always count on We Care Pest to come out super fast and handle any bug or rodent issue I have at my country property in Bennett Valley.

Mel F.

"Great Company!"

Super easy company to deal with. Good and fair price.

Jason Z.

"Recommend to Friends and Family!"

Within a few weeks of service the ants were not only gone from inside, I have none in the yard or garden area surrounding my house.

Linda M.

"Excellent Experience"

Great customer service and quality work.

Wes M.

"Great Job!"

Have used them to eliminate rodent issues in the past they did a great job.

Beth R.
Our Eco-Friendly Crawlspace Clean Up Process:
We Care will remove blown-in or lay-down contaminated insulation.
Next, we will vacuum any remaining droppings.
After the insulation and droppings are removed, we will sanitize and deodorize the affected areas.
Last, we will install EcoBatt lay-down insulation to your attic or sub area.
We use EcoBatt insulation because it sticks to our environmentally-friendly mission. It is one of the most sustainable insulation materials available, containing no phenol, formaldehyde, acrylics or artificial colors.
Not only do we remove rodents and clean up the messes they leave behind from your attic, we are experts at preventing their return. Our experienced team will provide rodent-proofing services to prevent future re-infestation in your attic or crawlspaces. We do this by identifying entry points and harborage areas, and implementing innovative methods to prevent their return.
Contact Us to Clean Up Your Crawlspace
If you are in need of crawlspace clean-up services in the Bay Area, We Care Pest Solutions is here to help. Our effective and eco-friendly solutions are designed to protect you and your family.
Do not hesitate to contact us today regarding your crawlspace clean-up needs.