Santa Rosa Tenting Fumigation
Tenting Fumigation Services for the Bay Area
Sometimes the only effective way to treat a pest problem is through tenting and fumigation. Tenting is a process in which a tent is placed over a home, office, or other building.
It is sealed off to allow for fumigation — the introduction of gas into the structure. This completely eliminates the infestation by suffocating or poisoning the pests inside.
Tenting and fumigation is more involved than other pest control solutions. It is usually recommended when other treatment methods are not effective, or when the infestation lies in areas that cannot be accessed without removing existing structural elements.
After a thorough inspection, the experienced team at We Care Pest Solutions will know if it is necessary to use tenting and fumigation methods for your pest problem.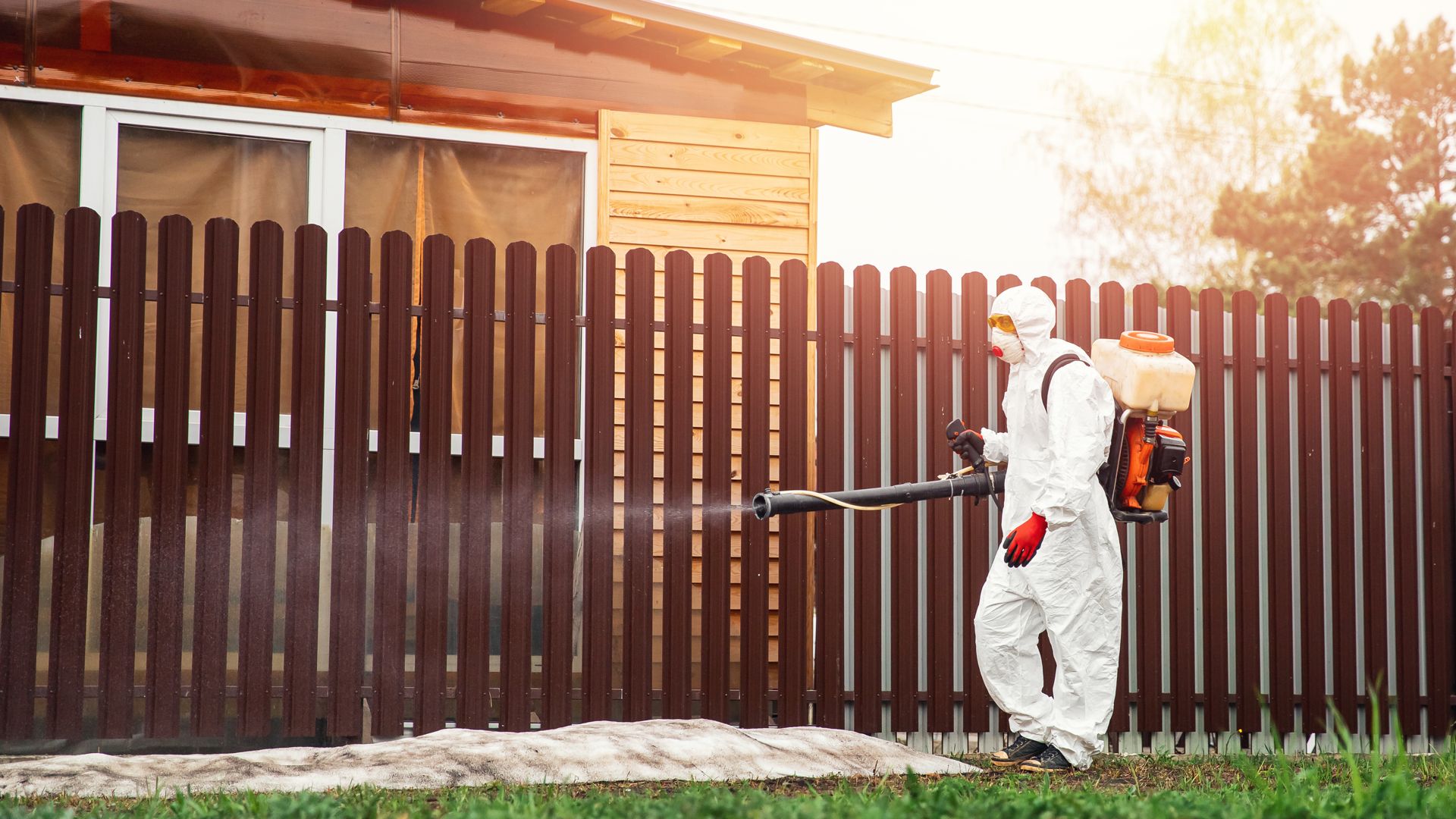 Why Choose us?
Trusted For 25+ Years for A Reason
Ofrecemos Servicios en Español

Nuestro equipo bilingüe se enorgullece de ayudar con servicios en español.

100% Satisfaction Guaranteed

We strive for 100% customer satisfaction with every job we complete.

Safe Solutions for Your Home or Business

Our pest control services minimize risk to your family, pets, and the environment.

Get a Completely Free Estimate

Get started today by giving us a call and requesting a free estimate.
What Pests Require Tenting Fumigation?
We Care Pest control utilizes tenting and fumigation to treat infestations of different insects, including:
Drywood Termites
Wood-Boring Beetles
Bed Bugs
These pesky insects can do a world of damage within residential and commercial structures. If left untreated, your pest problem could turn into an expensive disaster.
If you require tenting and fumigation, the experts at We Care Pest Solutions are here to help provide the most effective treatment plan possible.
We're Crawling with Great Reviews
Reviews & Testimonials
"Great Experience!"

Customer service was wonderful: courteous, professional, and friendly.

Andrea H.

"Professional Service"

Professional, on time, and locally owned.

Herlinda H.

"Kind & Helpful"

Did great job of rat removal and seclusion.

Kathleen R.

"Great Job!"

Have used them to eliminate rodent issues in the past they did a great job.

Beth R.

"Happy Customer!"

My neighbors have tall trees with needles and cones so we get a variety of bugs and spiders around my house and yard. With the quarterly service through We Care Pest Solutions, I don't have to worry about any of these pests.

Bobbie P.

"Highly Recommend!"

We Care has been servicing our home, an office property, and a rental for about 18 months. They have followed up diligently, with courtesy and genuine concern for our property.

Maureen M.

"Great Experience!"

They showed up for the estimate on time and gave us an accurate quote for the work that needed to be done. They came back to do the work on time, and were clean and professional.

Shaw K.

"Excellent Experience"

Great customer service and quality work.

Wes M.
How to Prepare for Tenting Fumigation Services
Because it requires gas to be introduced into the structure, tenting and fumigation requires that homeowners and their pets vacate the structure for 3-5 days. There are several steps you can take to prepare your home or office for tenting and fumigation services.
Our team of experienced technicians will help guide you through the process of removing pets and plants from the property, sealing off food items, and preparing your home and yard for the tenting and fumigation process.
Tent Fumigation Results Guaranteed to Last
Although tenting and fumigation works by introducing poisonous gases into the tented area, it is a heavily monitored procedure implemented by experienced professionals. You will be able to rest assured that your residence or commercial building is free of infestations after our tenting and fumigation services.
When using We Care Pest Solutions for tenting and fumigation in the Bay Area, we offer a 3-year warranty on the treated structure if additional treatment is necessary. Fortunately, that is rare.
We Care is committed to successfully managing your pest control issues. If you believe termites, bed bugs, or wood-boring beetles might be making themselves at home within your home or business, don't hesitate to reach out to our team of experts today!